Robots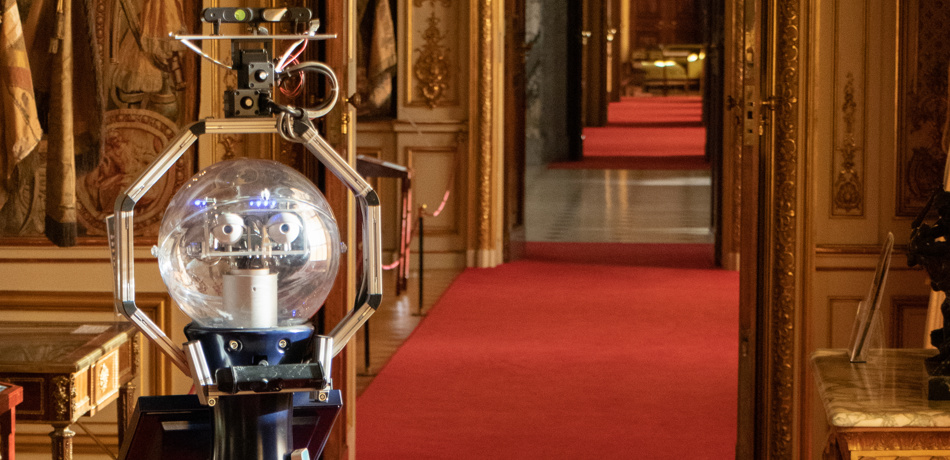 Betty The Robot
Betty is a MetraLabs SCITOS A5 robot, designed for indoor service operations. The A5 can perform up to 12 hours of autonomous operation before automatically docking and recharging. Autonomy software for the A5 was developed during the EU STRANDS project which saw Betty and similar robots autonomously perform service roles in offices and care homes for months at time.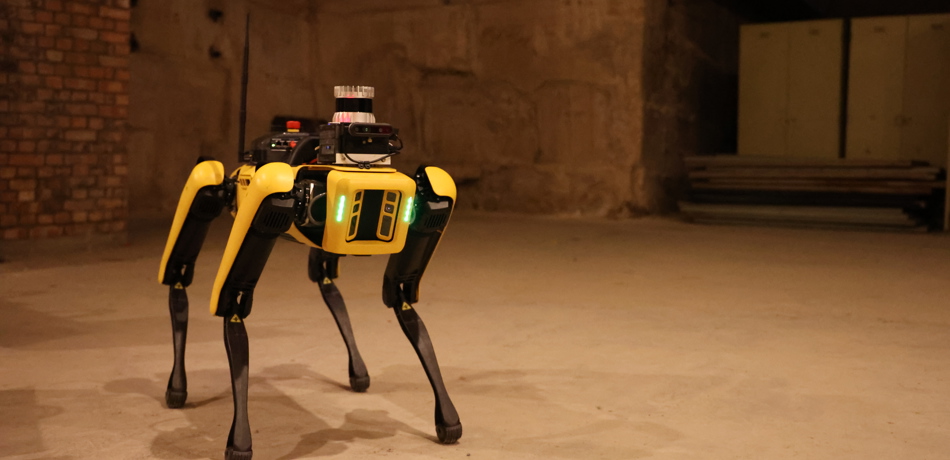 SPOT
The SPOT platform from Boston Dynamics has gained global recognition for its remarkable versatility. This flexibility complements our research goals perfectly, as both GOALS and DRS utilise the robot to advance their mapping and navigation studies. Since its arrival in August 2021, Spot has played a significant role in numerous ORI trials, navigating the underground mines of MOD Corsham, scanning the halls of Blenheim Palace, and even making an appearance at the 2022 Goodwood Festival of Speed.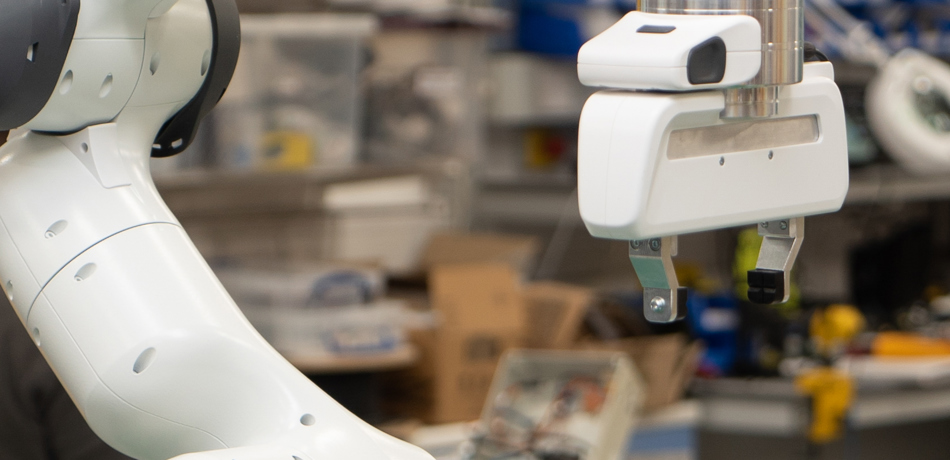 Panda Arm
The Panda Arm was developed by Franka Emika, a german company founded in 2016 who specialise in making collaborative robots such as the Panda Arm.
Our Panda arm is used widely by A2I and SRL. This state-of-the-art device allows us to research manipulation tasks that were previously not possible.
The hope is that this research will enable next-generation collaborative robots to intelligently aid humans in a range of environments, from car factories to care-homes.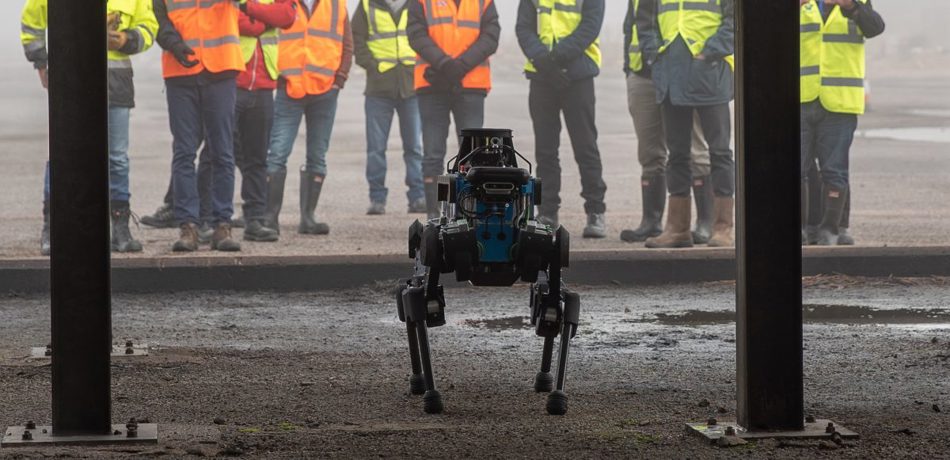 ANYmal B 
ANYmal is a quadruped robot developed by ANYbotics, a spin-out from ETH Zurich. It's a cutting edge, field-ready walking robot. It's 4 legs are each made up of three identical motors (ANYdrives), which are electrically actuated and can sense force. This gives the robot the ability to walk compliantly – adjusting its gait as it moves. It also contains a variety of depth cameras and a LIDAR to build up a model of its environment as it goes.
ANYmal C 
Anybotics ANYmal C, is designed as a modular and flexible high-end platform providing extreme mobility. ANYmal C is powered by torque-controlled actuators with a 40% higher torque-to-weight ratio compared to its predecessor. Four depth cameras in combination with a LIDAR allow a 360° obstacle detection, large-scale localization and autonomous navigation. ANYmal C has improved stair climbing capabilities and new inspection and mission planning frameworks with a plug-in architecture for easy extensibility.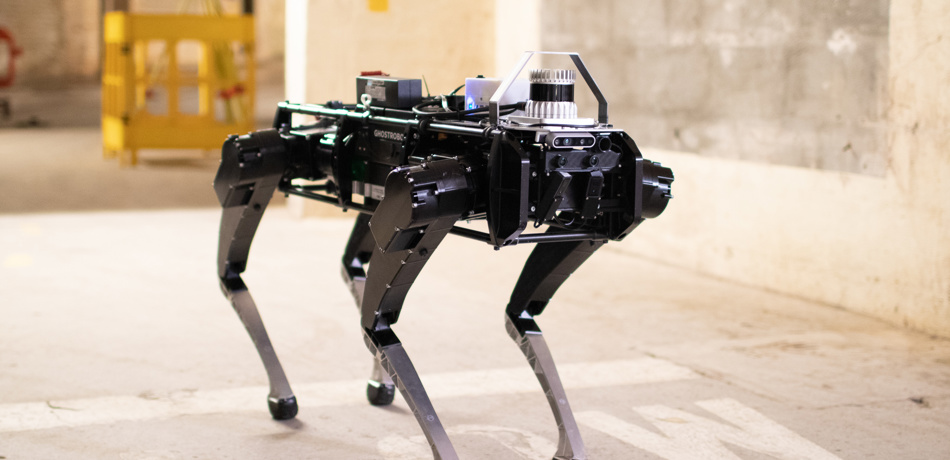 Ghost
In late 2019, ORI acquired a Ghost Robotics Vision 60 quadruped robot. The robot is a rugged quadruped built for challenging environments seen in defense, industrial, mining, energy, construction, logistics and public safety applications
The Vision 60 comes with a full proprioceptive sensory system (torque sensors, joint encoders and IMU), a Zed stereo camera and 3 time-of-flight depth sensors (2 in the front and 1 in the back) for exteroceptive sensing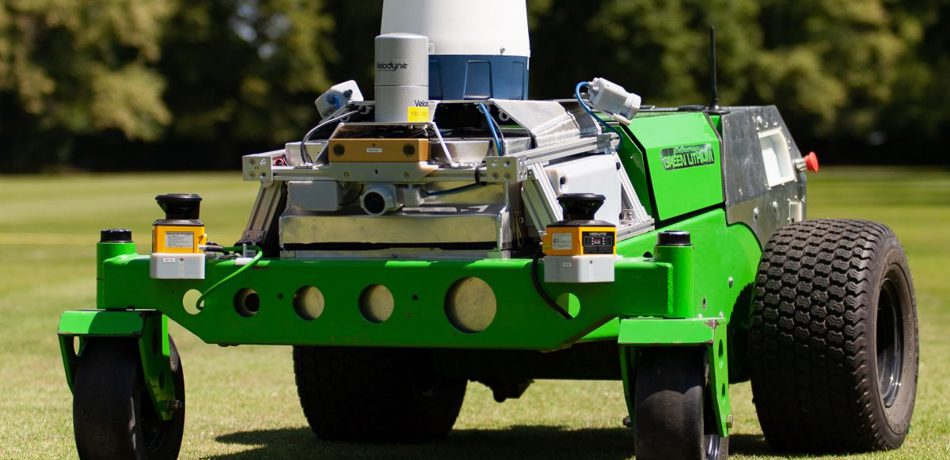 Hulk
In the past we have had great success with driverless cars – self-driving vehicles equipped with ORI-developed autonomy software were tested successfully in public for the first time in the UK. In this project, however, we wanted to push forward autonomy to unlock its potential and test full L5 autonomy not just for driverless cars. We wanted a rugged platform which is robust to all weather conditions, could drive in places we have not typically seen robots drive before, and which could operate for many hours with minimal expert supervision.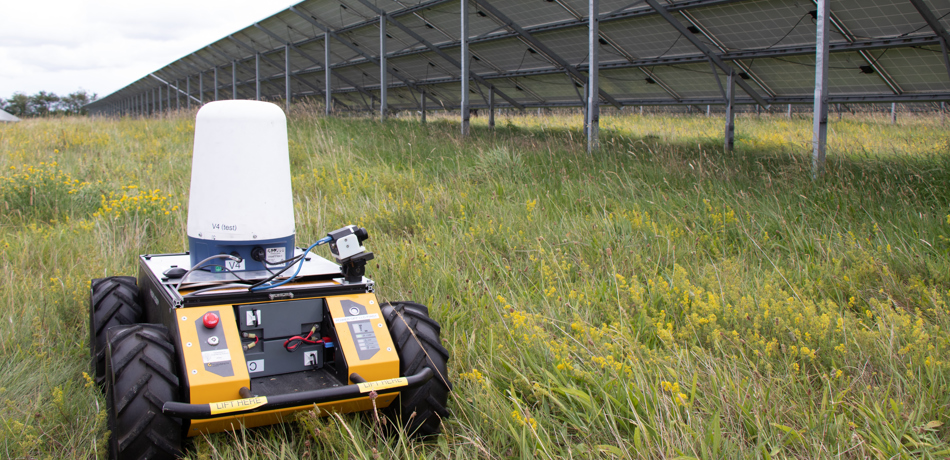 Husky
Our Clearpath Husky's are medium sized robotic development platforms. Their large payload capacity and power systems accommodate an extensive variety of payloads, customized to meet research needs.
Stereo cameras, LIDAR, GPS, IMUs, manipulators and more can be added to the UGV. The Husky's rugged construction and high-torque drivetrain means our research can be taken offroad.
Human Service Robot (HSR) 
Our HSR or 'Human Support Robot' is on loan from Toyota. HSR is a compact mobile cobot (collaborative robot) platform that can move around and fetch objects using a multi-DOF arm while avoiding obstacles. Operable by voice command or by tablet PC, HSR has a highly maneuverable, compact, and lightweight cylindrical body with a folding arm that enables it to pick up objects off the floor, suction up thin objects, retrieve objects from high locations, open curtains, and perform other household tasks. The intention is that HSR will be able to assist the elderly, and others who are unable to move on their own, with everyday tasks.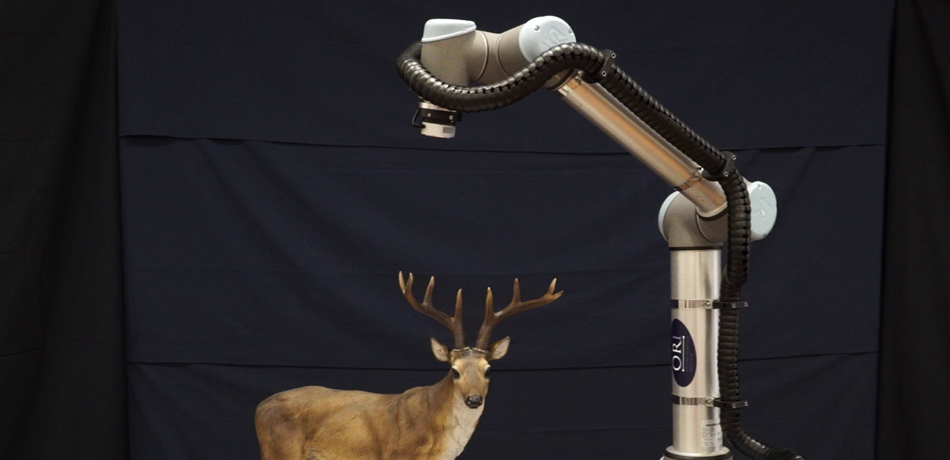 Inspector Gadget
The UR10 is an extraordinarily versatile collaborative industrial robot, delivering both high payload (12.5 kg) lift and long reach (1300mm) which makes it well suited for a wide range of applications in machine tending, palletizing, and packaging.
This robotic platform captures 3D models of everyday objects by using a sensor attached to the end of the robot . The robot arm and rotating turntable move together so the 3D sensor can see different parts of the object.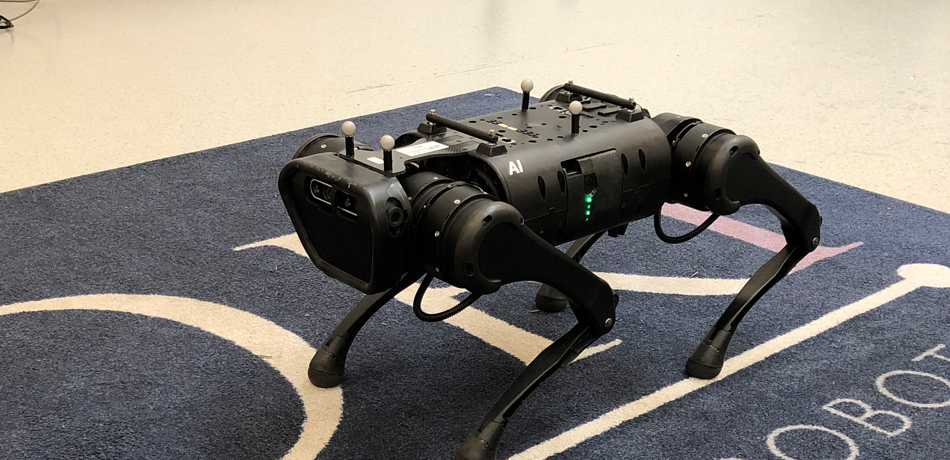 Unitree A1 robot
Unitree Robotics A1 Robot is an extremely agile and dexterous quadruped robot, its advanced dynamic balancing algorithm enables A1 to quickly reach balance in different situations like impact or falls. 
The robot is currently being used in trials on the ORCA project