Study
Robotics and Autonomous Systems are transforming, and will continue to transform, our lives. 
They will revolutionise the private and public sector. From manufacturing to finance, healthcare to the civil justice system, and national security to immigration, all fields of simple and complex human endeavour will be irreversibly changed by automation.
And they will change the way that we relate to the world around us, other people and ourselves. Robotics and autonomous systems have enabled us to traverse new planets, explore parts of our world that were inaccessible to humans, communicate and connect with loved ones over vast differences, and enhance our physical and mental capabilities.
The Oxford Robotics Institute is a world-leading research institution that is developing the concepts, frameworks, and technologies that will facilitate this transformation of our society. By joining us, you will contribute to the scientific discoveries that will define our future.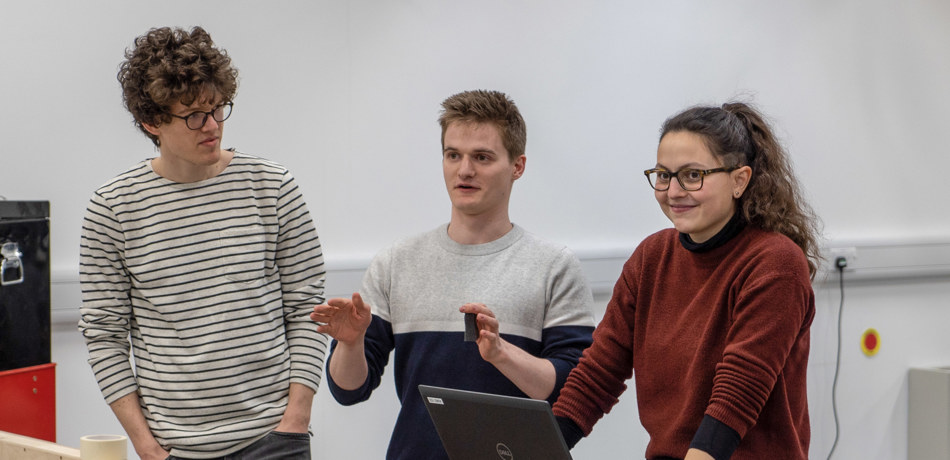 The research work of the ORI takes place primarily at the George Building and in our purpose built lab at the H B Allen Centre. 
There are numerous seminars and lectures held at the ORI and in the department by local and visiting speakers. You will be provided with many opportunities to meet experts in various fields and to present your work at both formal and informal conferences and seminars.
We encourage you to take a look at our research groups to see if any align with your interests and those of your potential supervisor(s). You are welcome to contact the academic staff member directly for information relating to specific projects, or email your enquiry via our contact us page. 
DPhil Student Spotlight - Chenying Liu
Chenying Liu joined the ORI lab in 2019 and has incorporated her fascination for origami as inspiration to her research in 3D printing and soft robotics. Chenying designs and fabricates interesting origami mechanisms, and explores their potential to create intelligent and versatile robots. 
You can watch Chenying talking about her research in the video below
For the full technical paper "A 3D-Printable Robotic Gripper Based on Thick Panel Origami"