Survey
Survey
Surveying is an important part of our work. Many of our algorithms rely on detailed and accurate surveys of the environment to function. The main survey tools we have at our disposal are the NABU and Wildcat platform.
NABU
The NABU is the embodiment of everything MRG in a small, portable package. This is a data collection unit used to generate detailed maps of world so that our robots can subsequently navigate using them. Using the NABU, we aim to make map-building fast and intuitive.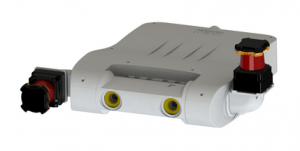 Wildcat
The Wildcat is a modified, fully autonomous Bowler Wildcat vehicle. Delivered in late 2010, it is part of a project involving sponsorship and collaboration with BAE Systems, Nissan and EPSRC. The WildCat is equipped with a multitude of state of the art sensors and is used as the main survey platform for our autonomous driving research.
We have surveyed Oxford using the Wildcat platform and generated coloured pointclouds for use in our localisation algorithms.