19 Apr 2023
SRL Contributes to the Oxford Sparks Demo "The Future of Automation in the Home."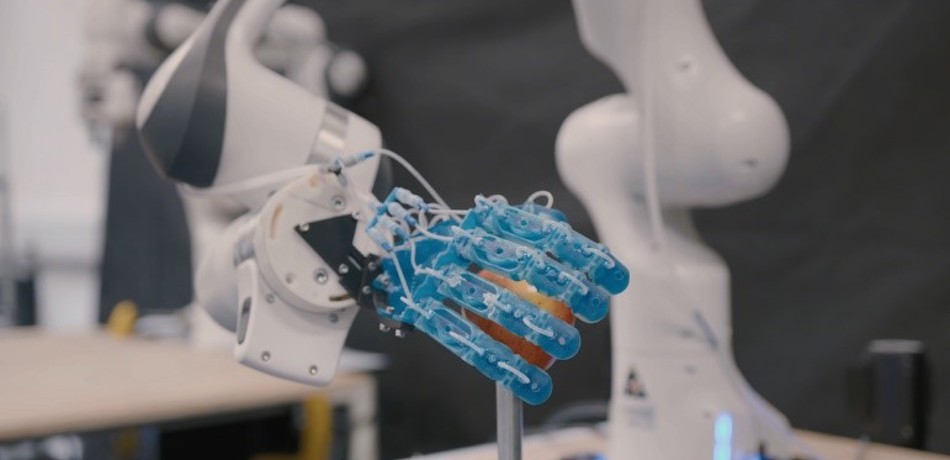 On April 19th, Oxford Sparks, the University of Oxford's digital science platform, premiered their latest documentary, "The Future of Automation in the Home." The documentary explores how artificial intelligence and robotics will impact daily life in the coming years. One of our final year DPhil students, Ollie, showcased his work by demonstrating his Soft Robotic hand and discussed how it could potentially be used in a Care Home environment.
The film showcases interviews with leading experts in the field, who discuss the ways in which automation is already present in the home, from voice assistants to self-driving vacuums. The documentary also delves into how the technology may evolve in the future, with predictions that robots will take on more household tasks, such as cooking and cleaning. They discuss how there has been a lot of discussion on how automation will help paid work but unpaid labour is commonly disregarded in these conversations. They predict that up to 40% of household tasks will be automated in the next decade. This increase in automation in the home will reduce the amount of unpaid labour that is required, which is disproportionately undertaken by women.
"The Future of Automation in the Home" is part of Oxford Sparks' ongoing efforts to bring cutting-edge science to the public through engaging and accessible media. The documentary is now available to watch on their website and social media channels.
Stills from the documentary